Apple Bytes
Non-Fiction Books are books that are true and have real facts.
The title of the non-fiction book that I read today is:
The Life and Times of the Apple
Here are 3 interesting facts that I learned from reading this non-fiction book.
1. There are more than 7,000 kinds of apples
2. In late summer and early autumn the apples are ripe and ready to pick.
3. A seedling apple tree has just two leaves.
Here is a picture of a real apple.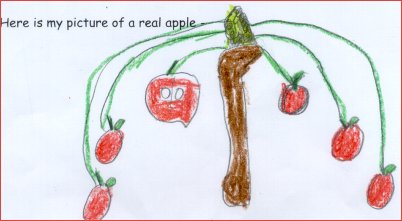 *This worksheet was created to reinforce the concept of fiction and non-fiction books. The words in red were written by students.