In our second grade class we have been learning about butterflies. We read books, did an Internet workshop, looked at pictures, watched videos, drew pictures, made butterfly books of our own, and had two painted lady butterflies as classroom pets, from caterpillar to butterfly.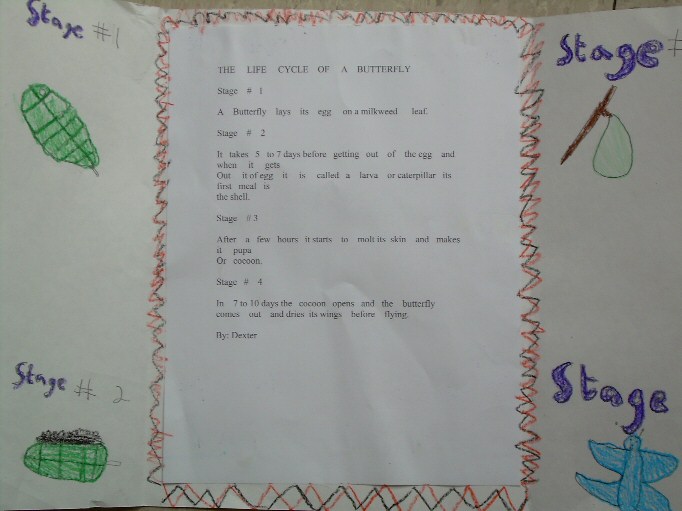 I explained to the class that they were free to choose any way they wanted to show me what they learned about the butterfly life cycle. Some children made models, some wrote stories, and some drew pictures. Others used the technology to create their project utilizing KidPix and Microsoft Word.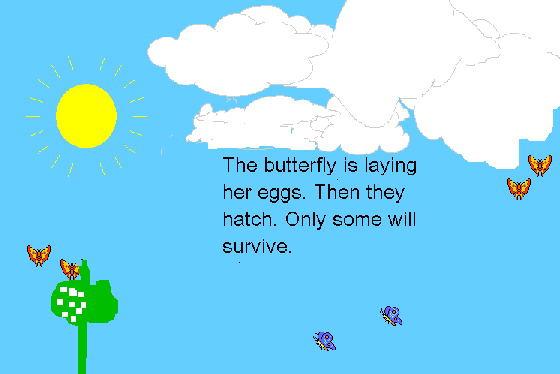 The projects I have included were some of the best representations of each format. Vanessa did her project on KidPix, Ranaja did hers on Microsoft Word, Dexter drew his pictures and used Microsoft word to write the stages, Abby drew hers and wrote a sentence for each stage, and Justin used paper to create a model of each stage of the butterfly metamorphosis.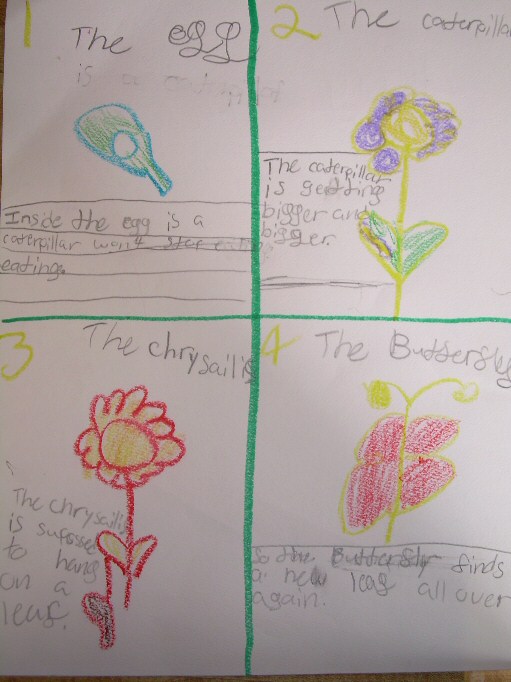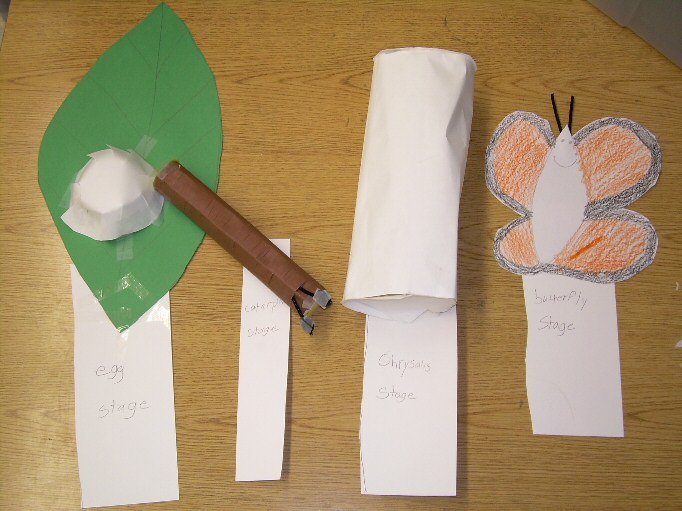 Main goals of the project:
1. Learning the life cycle of the butterfly
2. Learning research skills
3. Learning how to present information that was learned