I read the book "The Chocolate Rabbit" by Maria Claret to the, 3rd and 4th grades. I then assigned 4th grade story starters. I gave them each a mini chocolate bar to set on their computer to think about while they used Microsoft Word to compose a paragraph. They then drew a picture using Drawing 4 Children.
Using Graph Club, 3rd Grade graphed a mini package on M & M's. 4th Grade used Microsoft Excel to graph a mini package of mini M & M's.
We also took a survey of their favorite chocolate candy bar. Our most favorite candy bar was the Butterfinger. I was very surprised at the result.
Please click here to see more of our work.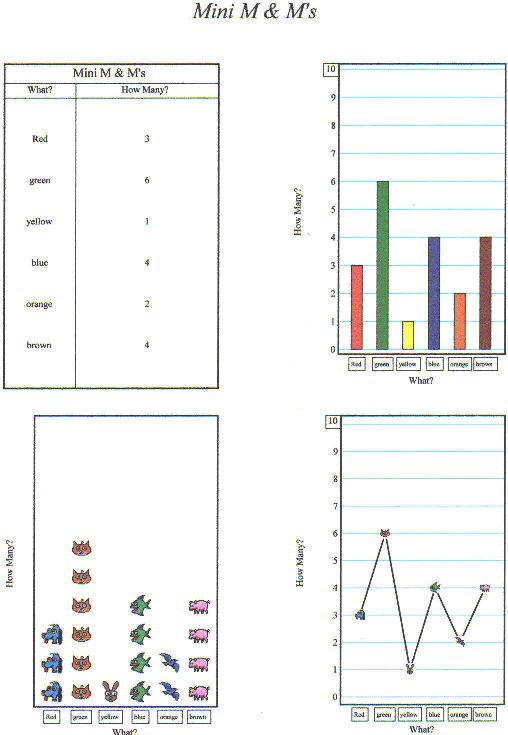 The Graph Club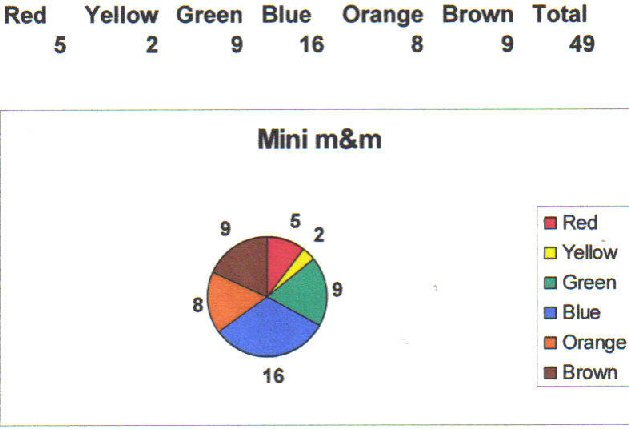 Excel