Anthony's Webfolio
Introduction
Hello, my name is Anthony. I like to play football. My favorite food is tacos. When I grow up I want to be a builder.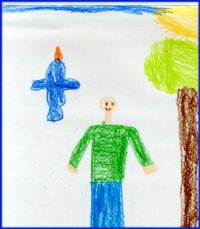 September 9, 1999
---
Bats
Bats are warm blooded
Have one pup a year
Use echolocation
But the most important thing about bats is....
They are nocturnal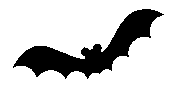 October 28, 1999
---
Friendship Poem
My friend
smart, nice, funny
running, swimming, jumping
My pal is good looking and smart
My pal
November 17, 1999
---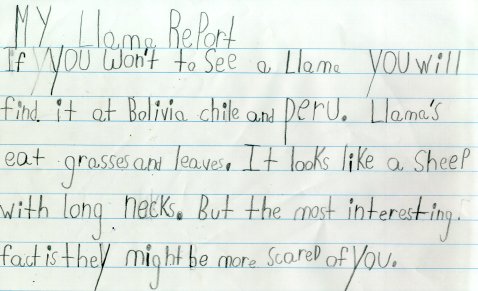 December 16, 1999
---

I dream for every kid in the world should have a dog or a puppy for a friend.
January 6, 2000
---
Why Rabbits Have Pink Noses
Once there was a rabbit who had a black nose. He was coming back from school. When he got home he said, "Can I go outside?" His mom said, "Yes." He saw paint. He wondered if he could use it on his nose. That's why all rabbits have pink noses.
March 24, 2000

---
Shark
S harks are not mean
H ammerhead sharks hunt
A nd have fun
R ock and roll shark get that prey
K illing sharks is a bad idea
May 12, 2000
---
The Day I Escaped From a Great White
Once my brother and I were going diving. Then I saw a big great white shark. We tried to get away but we were too scared. Finally we got away but then I looked in back of me. There was blood and I went back to the shark to say sorry for running away. Then the shark said it's ok. The End
June 1, 2000