Joseph's Webfolio
Introduction
Hello, my name is Joseph. I like to swim in my pool. My favorite food is pizza. When I grow up I want to be a vet.
September 9, 1999
---
The Most Important Poem
Bats...
Have fingers
Teeth, tongues
Eat fruit
But the most important thing about bats is...
They help us.
October 27, 1999
---
Friendship Poem
Sarah
Friendly, smart, girl
Smiling, helping, caring
My best friend loves to play and run
my friend
November 17, 1999
---
A Day at the Market
I was at the market in the classroom. I had cookies and Mary Janes. And then I bartered for sweet tarts. This story came from "Saturday Sancocho."
December 8, 1999
---
All About Llamas
Llamas live in Bolivia, Chile and Peru. They eat grasses and leaves. They also have two toes on each foot. The interesting fact about llamas is they make a mooing sound.
December 16, 1999
---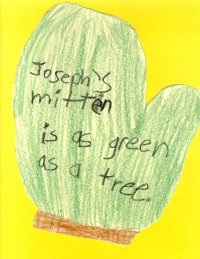 Inspired by Jan Brett's book The Mitten
January 5, 2000
---
Character Poster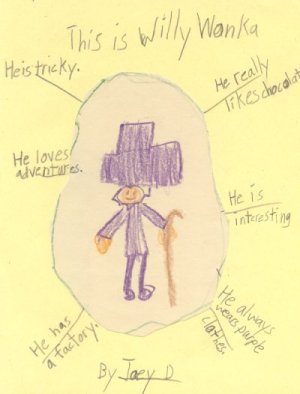 February 4, 2000
---
Why Bunnies Have Short Tails
Once upon a time there was a bunny with a big tail. He was a small bunny and he wanted a small tail because it was bothering him. So he tried to cut it off but he just couldn't do it. One day a stranger had a saw. The stranger sawed the bunny's door down and cut off the bunny's tail. That's how bunnies got short tails.
March 24, 2000
---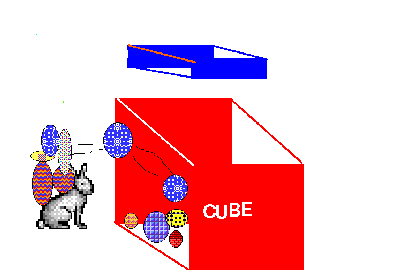 April 6, 2000
---
Shark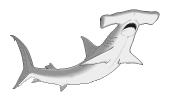 S ome sharks attack people.
H ave you seen a shark?
A shark isn't a mammal.
R ocks don't bother sharks.
K eep your hands to yourself.
May 12, 2000
---
The Day I Met a Whaleshark
One day I was walking around the beach. I went in the water and saw a whale shark. I said this is a big whale shark. The whale shark said I'm supposed to be big. I built a sand castle and I stayed there for awhile and we became friends.
June 13, 2000