Lisa's Home Page
My Second Grade Memories
My second grade teacher Mrs. Silverman is the best teacher in the whole world. I can't leave you. I'll miss you so much. I loved you when I first walked in this room. Because I knew you would be nice to everyone. I could tell from my heart that I would have the best teacher.
My best friends are Alyssa, Andromahi, Deanna, Dana, Brianna, Alexix, Lauren, Kristina P., Kaitlin, Brittany, Ashley, Bonnie, Samantha, Christina E., Erik S., Eric C., Richard, Richie, Chris, Steven, Michael, Marc, Glenn, and Kyle.
Computers are fun when you can make pictures in Kid Pix and The Amazing Writing Machine. Bye Mrs. Silverman.
---
Happy Birthday, Dad!

Dad, what would you like for your birthday? A T-rex or a Triceratops or perhaps a Stegosaurus. Well, well, what do you want honey? I want to know what you want for your birthday. "A tooth brush," said dad "and you!" This is dedicated for my daddy that calls me Precious Princess.
---

I am thankful for my friends because they are nice to me. I am thankful for my mom because my mom takes care of me when I am sick. I am thankful for my dad because he loves me so much. I am thankful for my brother Greg because he lets me play with his toys. I am thankful for my brother Erik because he loves to give me hugs and kisses.
---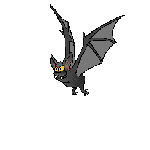 Dear Baby Bat,
I'm sorry for destroying your habitat. I'm sorry for putting you on the endangered list. I'm sorry for waking you in the cave during your hibernation. I love bats. I will save them.
---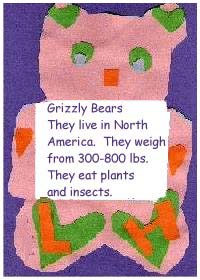 ---

Sometimes I Feel
Sometimes I feel like a bear
Hungry as a pig
Now it is winter
I have to go to sleep.
---
Watermelon Math
Today we did watermelon math. The watermelon was yummy. Next we graphed the seeds. A watermelon is a vegetable. I love watermelon! Do you like watermelon?

---
Introduction
Hi, my name is Lisa. I am 7 years old. I love school! My favorite subject is writing. I love my new teacher, Mrs. Silverman. I like to play soccer. I have a stuffed bunny named Hoppy who I had since I was a baby. I love to read Arthur books. I own 14 of them.