---
The First Pet Dog

Once upon a time a wolf met a boy. My parents went to hunt. I was cold. Can I come in? Yes, you can. I am sleepy. I am going to bed. He snuggled up to her.
April 23, 1999
---
The Wild Toboggan Ride
by Suzan Reid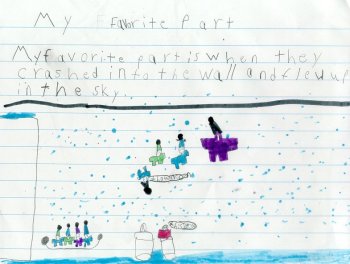 Reflection: I give myself an A-
February 8, 1999
---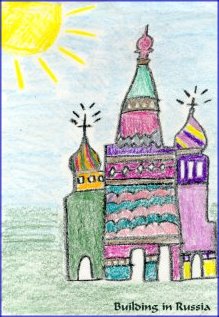 Reflection: I feel very good about my work.
January 15, 1999
---
My Mt. Fuji Adventure

Once I explored Mt. Fuji. It took two days later to get to the top. Two weeks later it is going to explode. All of us are going to die. We ran so fast as we could make it. All of us were hurt but we were still happy we climbed Mt. Fuji.
December 18, 1998
---
SHARKS
S harks are good for the environment
H ammerheads are sometimes harmless
A nthony likes sharks
R is for the reef where some live
K is for the kings of the ocean
S ome sharks are endangered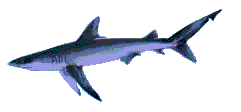 ---
Sand Painting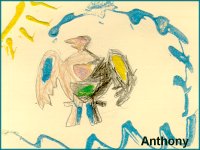 ---
Bull Match
A silly bat
Went to a bull match
And went splat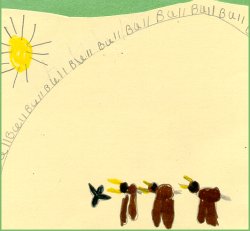 ---
Diamond Apple Poem
Apple
juicy, seeds
pick, grove, good
love, sweet
Apple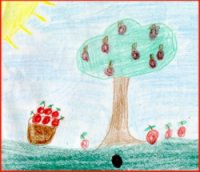 ---
My name is Anthony. My pet is a dog. His name is Shadow. He can do tricks. He can dance with me. I will see you in September.