---
My Trip to Mexico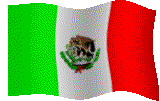 When I go to Mexico I will go to a fancy restaurant. It will cost a lot of money. I would go to the beach to go fishing. I would swim in the blue ocean. It gets very hot in Mexico. I will take a siesta. I will learn how to speak Spanish. Coffee beans grow in Mexico.
May 19, 1999
---
The Call of the Wolves
by Jim Murphy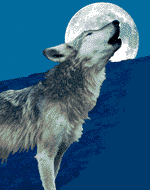 Beginning
A pack of wolves saw some caribou. When the pack went to hunt some poachers came.
Middle
One of the wolves in the pack got lost in the caribou herd. The poachers were behind him and he came to a cliff. The wolf had one choice and he jumped and hurt his leg.
End
At the end the lost wolf found his pack and lived happily ever after.
April 21, 1999
---
My Trip to China
One day I went to China. I found the Great Wall of China. I found out about China. When it was dinner time I ate Chinese food. I ate the food with chopsticks. The next day I saw Chinese people riding bikes.
Reflection: Good!!! I like my work because it was nice and neat.
February 26, 1999
---
The Wild Toboggan Ride
by Suzan Reid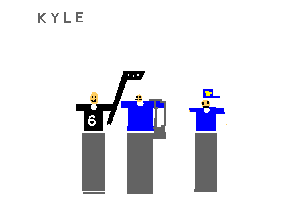 February 8, 1999
---
Annie and the Wild Animals
retold by Jan Brett
My Favorite Part
The next day Annie woke up to see a giant nose in her window. Oh my! said Annie. She was disappointed that the moose woke her up. I like the part when the kittens came.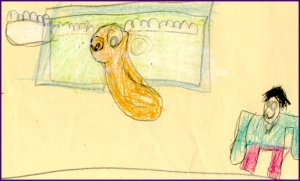 Reflection:
I like my art.
January 4, 1999
---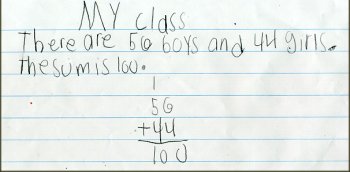 Dec. 18, 1998
---
I Wish I Had a Hedgehog
If I had a hedgehog I would name it Hedgie. I would feed him cat food. My mon and dad would like him.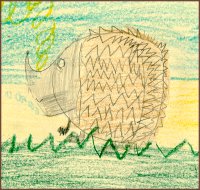 ---
Sand Painting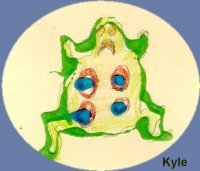 ---
Bats
Be nice to bats
A bat is important
The smallest bat is the bumblebee bat
Some bats eat fruit

---
Pumpkin Math
Beginning: We cut the pumpkin.
Middle: We measured the pumpkin.
End: We counted the pumpkin seeds. All the time we had fun.
---
Watermelon Math
Today we had a piece of watermelon and it was juicy. I love watermelon and I love Mrs. Silverman.

---
Hi! My name Kyle. My dog's name is Fluffy. My favorite tv show is WWWF. I love my mom and my brother Bobby and my grandma. I like to surf and go swimming in my pool.