Priscilla's Page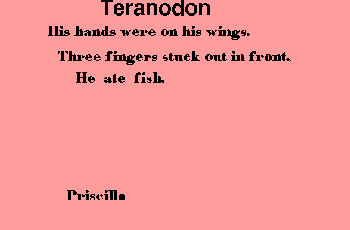 ---
My Trip to Mexico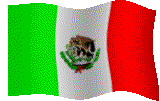 On my trip to Mexico it was hot in Mexico and cold. I saw many beautiful fish. There were many different colors.
May 17, 1999
---
Springtime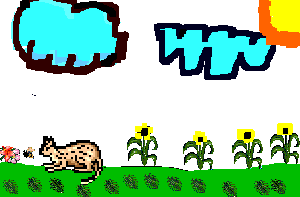 April 30, 1999
---
The Seven Chinese Brothers
by Margaret Mahy
My favorite part is when the sixth brother went in the fire.

February 26, 1999
---
Stone Fox
by John Gardiner
Jan. 22, 1999
graphic organizer scanned by our fifth grade technology helper, Jonathan L.
---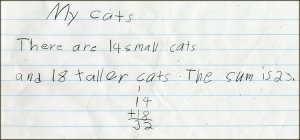 Dec. 18, 1998
---
If I Had a Hedgehog
If I had a hedgehog I would name her Rosie. And I would feed it cat food. And my parents would be happy with it. I would like it.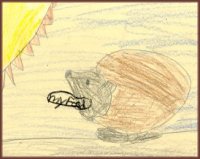 ---
My Partner
I like this partner Morgan because she has good handwriting. And she is smart and she is good. I can depend on her. We will be nice partners.
---
Pumpkin Math
Pumpkins are orange. Pumpkins have a lot of seeds in it. Pumpkins are mushy. I opened a pumpkin in school today.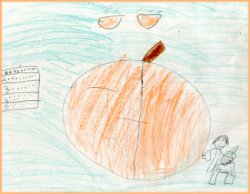 ---
Watermelon Math
Today in math we had watermelon. It was yummy.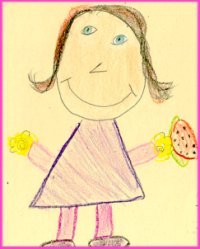 ---
Introduction
Hi! My name is Priscilla. I am 7 years old. I have 2 sisters and 1 brother. I am the 2nd girl. I have a dog. Her name is Lady. My father is a policeman. My mother works for the school. I took gym and karate. I will take jazz. I like art and dance.