Rebecca's Page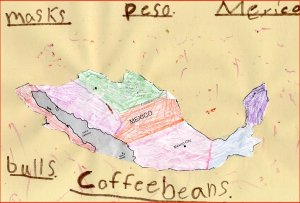 May 13, 1999
---
My Favorite Clothes
My favorite clothes are my bell bottoms. I love my bell bottoms. They are terrific. I like to wear them every day. Bell bottoms look like bells.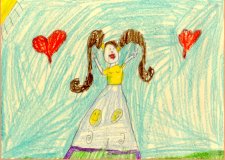 Reflection
I like what I did. I like the picture.
January 11, 1999
---
My Partner
My partner would be Amanda. I would do a report. Amanda and I like Alaska and bears. The bears are good to us. Amanda and I like bears.
---
Bats
Bats are good to people
A bat is not scary
The smallest bat is the bumblebee bat
Some bats eat bugs
---
Apples
are sweet
and are good
mmmmmm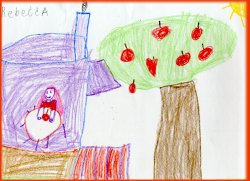 ---
My Stregna Nona Dream
Stregna Nona is making the mop clean the floor magically.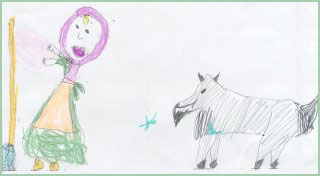 ---
Hi! My name is Rebecca and I have a dog and cat. I have another cat.