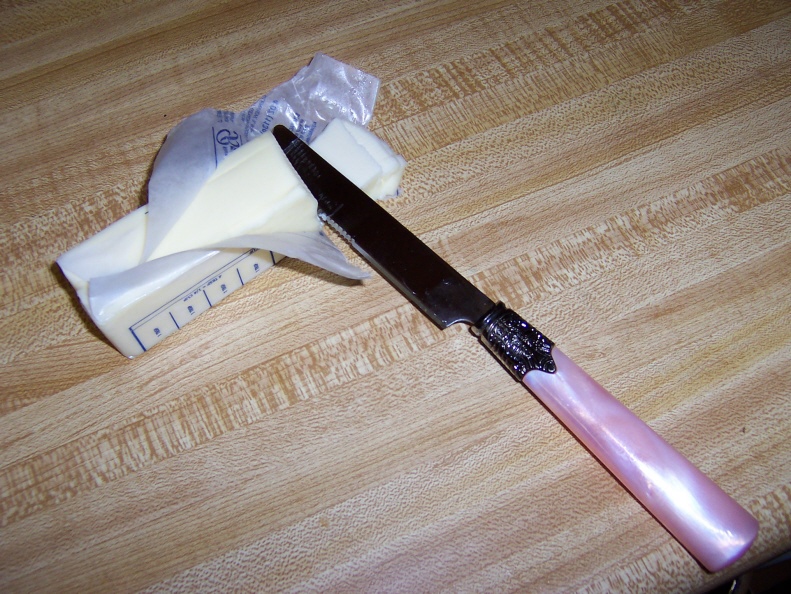 We use this type of simple machine all the time! It is great for splitting, slicing, cutting, and piercing. When I push down on this machine, it changes the direction of the force to out!
The tradeoff with this simple machine is that there is a short distance to travel, but you must use a lot of force!
Which simple machine is it?