Our class composed a "List Poem" about the Stranger in the Woods. The children chose words to describe the snowman. These were recorded in a list to create a poem.
The Stranger in the Woods
By Mrs. Tracy's Kindergarten Class
Three white snowballs
Red hat with seeds on top
Carrot nose
Nutty eyes and mouth
Stick arms
Brown Gloves
A snowman for feeding woodland animals!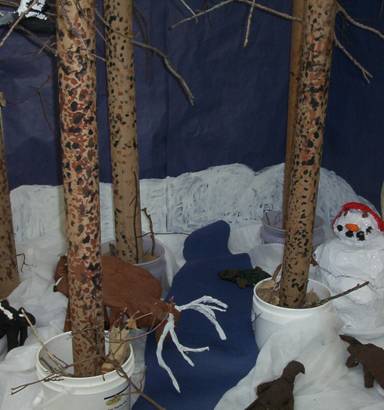 Click on Image to View Full Size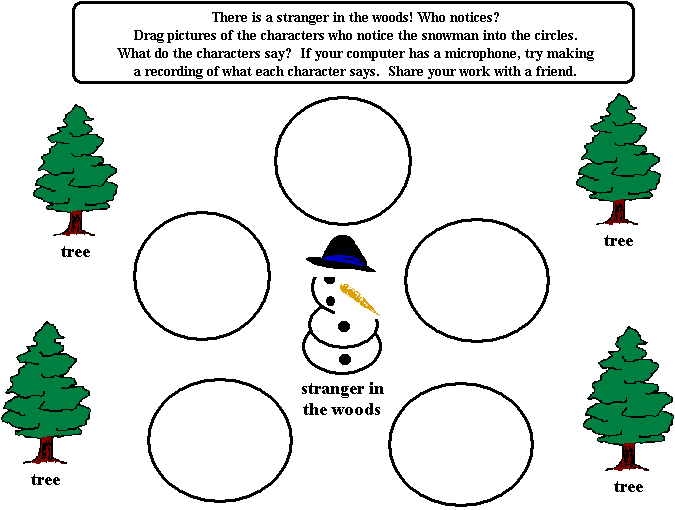 Download Kidspiration Activity File