Our class read Do Like Kyla by Angela Johnson. In this book a little girl spends a snowy day doing everything just like her big sister Kyla. Since we just had a snowstorm in our town, we wrote a story called Do Like First Graders in which we encourage our readers to do everything the way we did on our snowy day.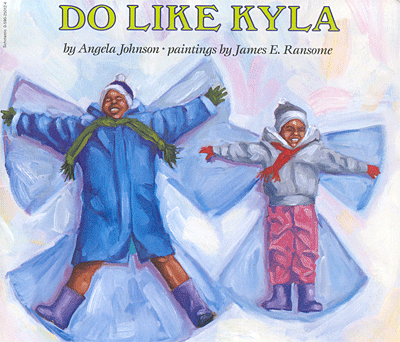 Here's our story:
Do Like First Graders
On a snow day you can do like first graders. You can go sled riding. You can go to Chuck E. Cheese and play. You can build a snowman. You can sleep in. You can make a snowangel. Do you like to go snowboarding on a snow day? Do you want hot chocolate? You can go to your friend's house. You can sit by the fire. Snow days can be fun!
We are studying about compound words and we found lots of compound words in this story. Try our activity to make compound words "Just Like Us!"
Click on Image to View Full Size