We are so thrilled to join Kidspired Frosty Tales this year.
We have chosen the book THE MITTEN TREE to read in class. We started out with the read aloud, then moved into a discussion mittens of all kinds. Then we decided to create our own mittens.
We brainstormed together descriptive words we could use, ideas for patterns and designs. Away we went with our projects. Click HERE to read more about our learning adventure.
My mitten is pretty. When I put it on, it feels soft. It has stars. There are 50 stars. It has a big heart and a little heart in the middle. There is pink on the blue stars. There are red stripes on the mitten. When I go outside I put on my mittens.
---
I wear my mittens when it is only cold weather. My mitten has zig-zags. It has lines on it. It has dots on it too. The color of my mittens is blue-green. I love wearing my mittens because everybody say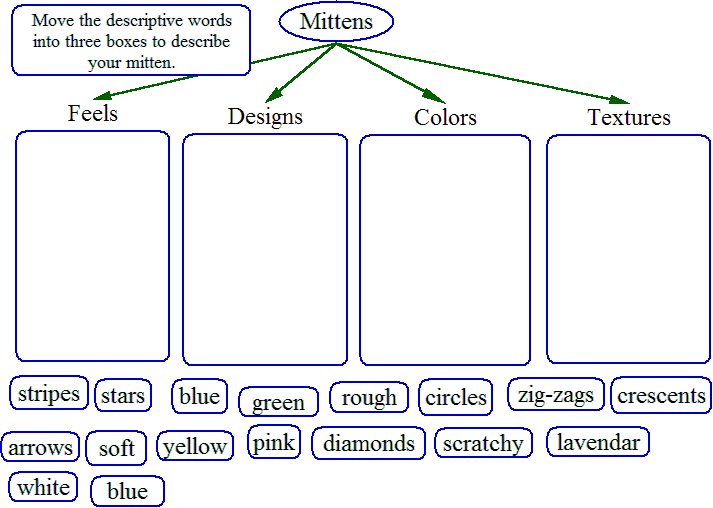 Click on Image to View Full Size

Download Kidspiration File