Interactive Read Aloud:
In Texas we rarely get snow and it is even rarer that we have enough to build snowmen! So, in reading Snowmen at Night, my class enjoyed thinking about actually building a snowperson and then imagining what the snowmen might do when we are sleep at night.
Writing Workshop:
Culminating Ideas As a class, we read Eric Carle's Dream Snow and Alice Schertle's All You Need for a Snowman as well. Then the students created a story that told about a snowman they built and what it did at night.
Click HERE to learn more about our learning experience.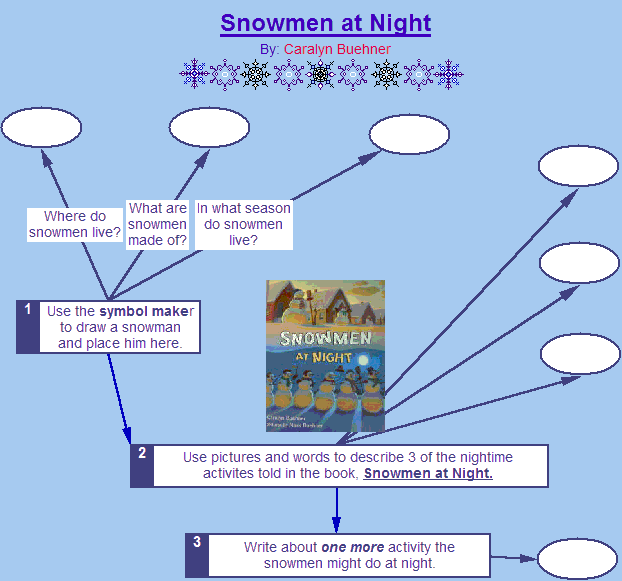 Click on Image to View Full Size

Download Kidspiration File