The members of Mrs. Talbot's reading class have enjoyed completing activities with the Heart of the Arctic. We had a read aloud of the book and followed a vocabulary splash of the following words.
Arctic
Den
Lemming
Northern lights
Ringed seals
Tundra
Sunlit nights
Working in pairs students created a pictorial representation using Kid Pix3 to illustrate their vocabulary. Here is one of our sample illustrations.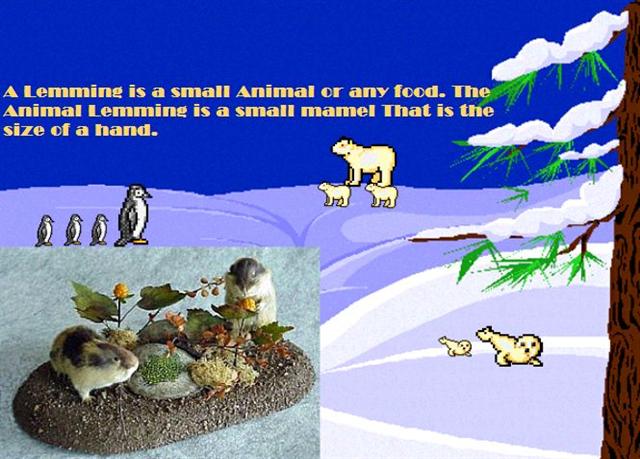 From this we created a Kidspiration document based on the following template.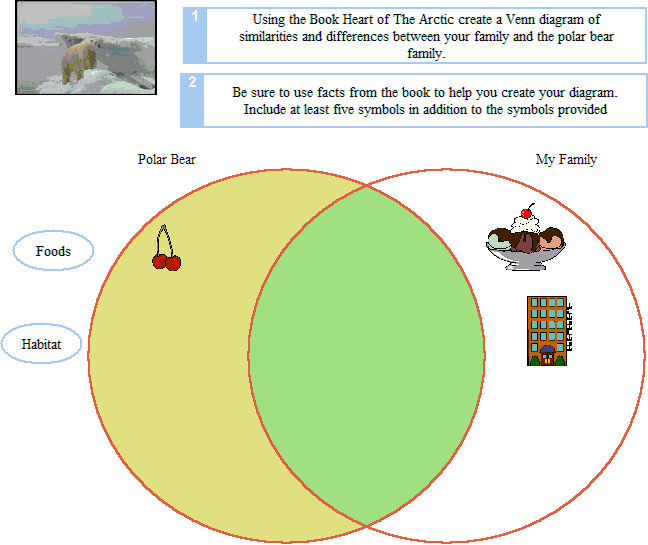 Click on Image to View Full Size

Download Kidspiration File