After reading Dear Peter Rabbit, our class voted on a fairy tale character to write a letter to and also voted on who would be writing the letter. Here is our class letter:
Red Riding Hood Lane
Wolftail Woods
Dear Three Pigs,
I am sorry I blew down your houses. I am getting a new tail after what happened to my poor tail at the brick house. Mr. Raccoon, the furrier, is getting one for me. I hope it is the right color, right size, and very fluffy.
I am going to have a mud party and would like for you to come. We will have lots of corn to eat and no pork, ham, or bacon. You can play "Pin the Tail on the Wolf" using my new tail. We will watch "Bob the Builder" and you can get some ideas for your new houses.
Your friend
Mr. Wolf
Click on Image to View Full Size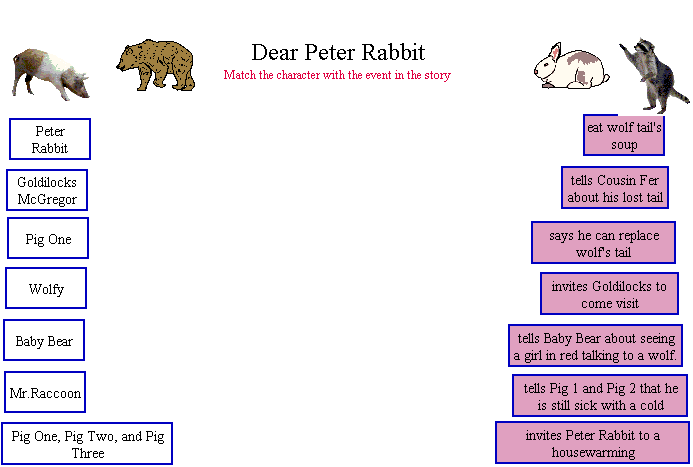 Download Kidspiration Activity File

© Patricia Knox & Susan Silverman - Kidspired Bunnies 2003