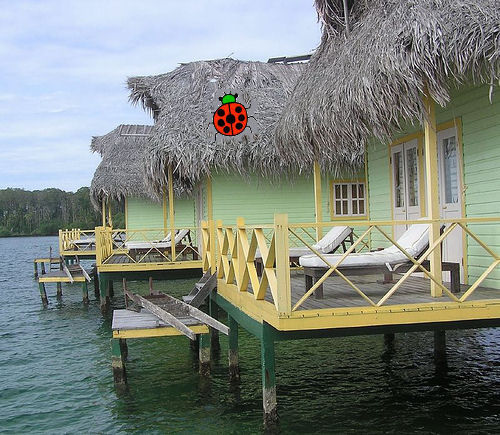 After spending a day in the coral reef, Ms. Bug returned to her island lodge.
It was a lovely place but Ms. Bug could not be happy. She was much too hungry to enjoy herself.

She missed her home in the garden and decided it was time to go home.
When she finally arrived home, there were so many aphids on Mrs. Silverman's vegetables, that she had to call her friend Sarah McPherson to join the feast.