| | |
| --- | --- |
| Students enjoyed this format for literature circles. In interviews afterwards the students stated that it was better when each person could bring up ideas and vocabulary to discuss. | Students look back into the book for context clues as they work to understand unfamiliar words. |
When the students read that Ben liked to create rebuses, stories that substituted pictures for words, they too wanted to create one. The fifth graders are buddies to our junior kindergarteners so it was decided that the students would make a story for their buddy.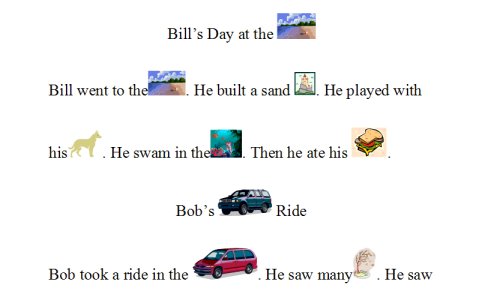 As a final extension project the students were to create a visual that depicted an important event or events in Benís life. They were to have a written component which explained the importance of the event to Benís life and/or ours. The students created a variety of items, including mobiles featuring Benís inventions, a model of a printing press, an odometer, and his stepladder chair, games on Benís life, and various dioramas.