This wonderful project enabled us to read a wide variety of mouse stories and write and share summaries of some "mouse tales." Mrs. Dennison was amazed at the number of stories about mice that were in our school library. One of our favorites was Woodrow, the White House Mouse by Peter Barnes and Cheryl Barnes.

We loved the creative way the authors used rhyme to include mice and also help us learn about the White House and presidents that have lived there. Students used Kidspiration software to summarize the main points in the story and information learned about our presidents and the White House. Visit "Mouse Tales" on our class web page to see our illustrations of Woodrow, the White House Mouse.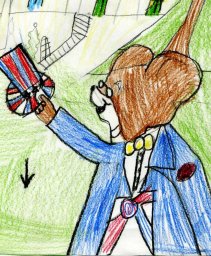 We also wrote stories using the ideas in Woodrow, the White House Mouse. We chose the Olympics, Lewis and Clark Expedition, and our town, Flower Mound, as the locations. Then students tried to include places and people in their own mouse stories that would help readers learn about Flower Mound, the Olympics, and the Lewis and Clark Expedition.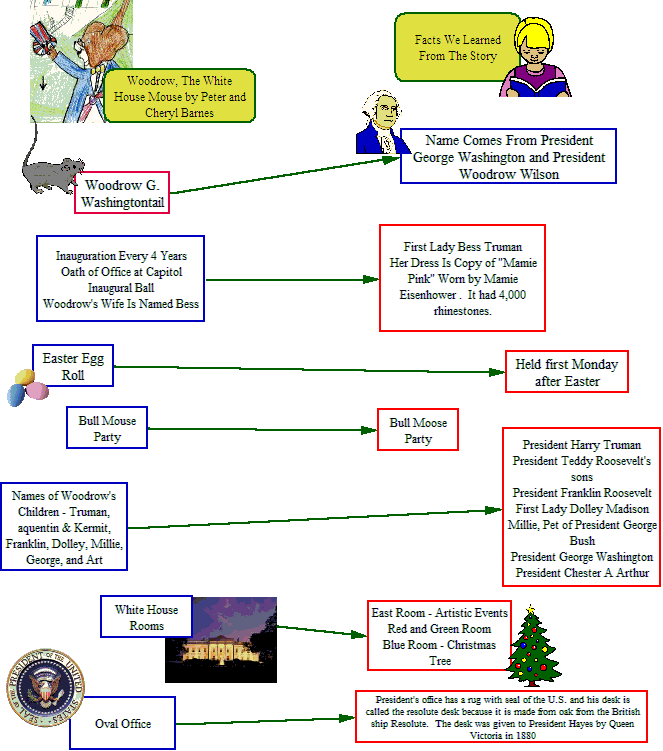 TEKS covered in this project:
Reading
2.7 - The student reades widely for different purposes in varied sources.
2.10 The student responds to various texts.
Social Studies
2.1 The student understands the historical significance of landmarks and celebrations.
2.4 The student understands how historical figures and ordinary people helped to shape our nation.
Technology
1. The student demonstrates knowledge and appropriate use of software programs.
2. The student uses data input skills appropriate to the task.