Rachel Karchmer
Staring at YOU from the door
Unfortunately, Rachel is an Assistant Professor of Literacy Education at the University of Delaware. She regrettably works with undergraduate teacher education students and sadly teaches them how to integrate technology with all facets of literacy.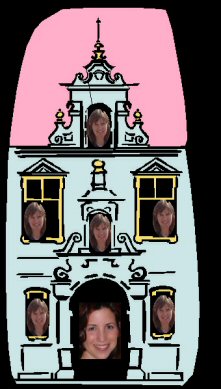 Susan Silverman
Staring at YOU from the windows
Susan is currently working at the Comsewogue School Distrrict, where she helps teachers integrate technology into their curriculum areas. Pity her poor colleagues. To make matters worse, she teaches a graduate course to students at NYIT.