<![if !vml]>

<![endif]>
bY, DREARY dANiElLe I. & mIsErAbLE kErI d.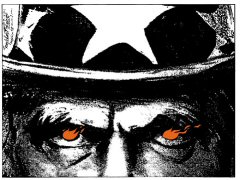 Welcome to this terrifying and unpleasant website. If you plan on having fun then get out as quick as you can. You are here to be sad, gloomy, and depressed. Once you enter, you can never go back. Your ALL mine now.... HA HA HA
WERE WATCHING..........
By, DREARY Danielle By, MISERABLE Keri
Vibrant Married and has two sons
Imaginative Refused to believe the children about Count Olaf's horrific behavior
Optimistic
Level headed Praises the children for participating in Count Olaf's play
Eldest sibling Outraged after Count Olaf's true colors were revealed
Trustworthy Encouraged the children to be open minded to their new home
Writing Assignment:

Create a recipe/menu for a meal that you would have served Count Olaf and his theatre group
RECIPE #1:
Roast Bloodcurling Beef in a Wicked White Wine Sauce with Mushrooms
Intestinal Ingredients:
Beef Round Tip Roast, 4 to 6 pounds
2 cloves garlic, crushed
1 teaspoon salt
1 teaspoon cracked black pepper
olive oil
butter
flour
white wine
Directions
Preheat oven to 325°. Combine Seasoning ingredients and press evenly into the beef tip roast. Place beef tip roast on a rack in shallow roasting pan. Do not add water and do not cover. Roast for 25 to 35 minutes for medium rare to medium. A meat thermometer inserted in thickest part should read 140° for medium rare, 155° for medium. Let roast stand 15 minutes.
Slice roast beef and serve. This roast beef recipe serves for all of Count Olaf's Theatre Party!!
RECIPE #2:
Count Olaf's Infamous Chocolate Cake
Intestinal Ingredients/Directions:

     1.  Grease and flour a 9" X 12" (24 X 30cm) cake pan.
     2.  Preheat the oven to 350F degrees (180C)
     3.  Sift:
     	 2-1/2 cups plain flour
    	 2 cups sugar
   		    	 6 tablespoons unsweetened cocoa powder
     		                 2 teaspoons baking soda
     		                 1 teaspoon salt
4.  Pour over dry ingredients and mix well until smooth:
     1/2 cup cooking oil
     2 teaspoons vanilla
     2 tablespoons vinegar
     2 cups cold water
5.  Pour in pan and bake at 350F (180C) for 35 minutes.
     The cake is ready when it bounces back to the touch
     or a toothpick comes out clean.
Menu: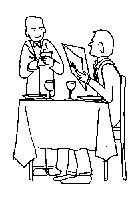 Appetizer: House Salad
Entree: Slimy Roast Beef served with a side of mushy mash potatoes and scary string beans
Desert: deathly chocolate cake
Drink: Red or White Wine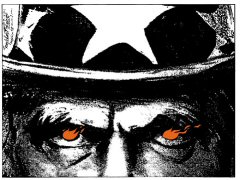 HA HA...there is no escaping now!