Persuasive Writing
Assignment: Write an advertisement for Count Olaf's play, The Marvelous Marriage. Include the date of the play, ticket prices, seats available and a review of the play.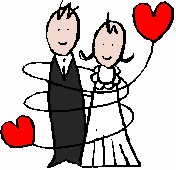 Come See…
The Marvelous Marriage
By Al Funcoot
Date: May 18th 2004
Tickets are $5.00 for adults and $3.00 for kids. At this point, there are still 57 seats left for the show.
REVIEW
This play is about a man and woman who have been wanting to get married for 3 years but have been forbidden to by their parents. Eventually, they plan the wedding secretly and finally get married. They made up an excuse to get out of their houses. They live a happy and secret life together in a house they bought. They live happily ever after in the end.
By Alyssa