After being off track for four weeks, our class leaped into spring with the study and visit to the San Joaquin River in Fresno. With two other second grade classes, we participation in several exciting activities: a nature walk with a river docent, a study of the water cycle, sketching the river in watercolors, and collecting and viewing aquatic plant and animal life. We realized that there is a relationship between the water, land, plants, and animals. We learned about our environment, how it affects us, and how we affect it.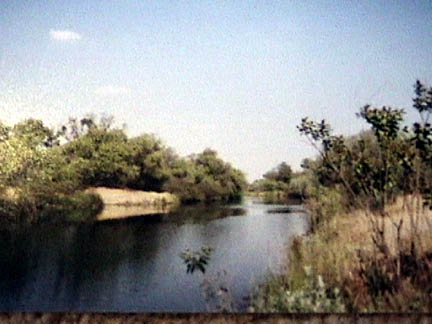 Before visiting the San Joaquin River, we brought the river to our classroom. Using a medium size pond container, we added detritus from the river, six gallons of river water, stones originating from the Sierra Nevada Mountains, elodea, algae, and duckweed. Through our scopes, we have discovered fresh water snails, fairy shrimp, and tubifex worms. We are hoping that eggs attached to the largest rock hatch! We also constructed a cottonwood tree which is native to the San Joaquin River area, dangling dragonflies, and cattails.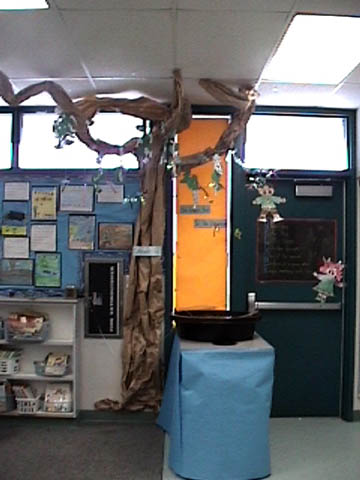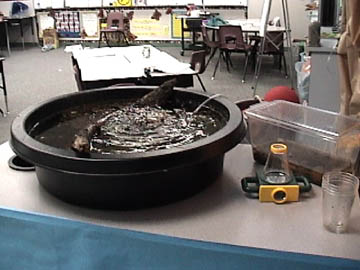 At the San Joaquin River, we sketched the magnificent view with permanent markers. Using watercolor pencils and river water, we brought our sketches to life! Back in the classroom we wrote riddles about things we saw.