To welcome the spring season our class participated in a seed to plant unit. This unit consisted of a variety of hands-on activities that encouraged students to discover how plants grow, their basic needs, life cycles and properties. These science activities were done in learning centers that are a part our guided reading curriculum.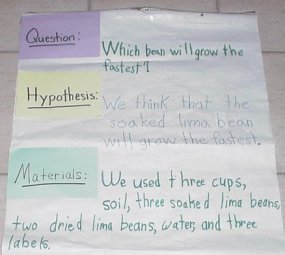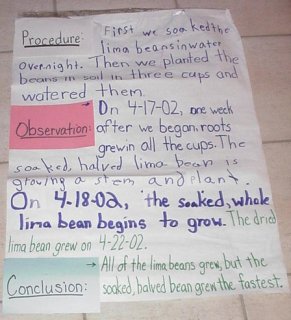 The Scientific Method-Interactive Writing
---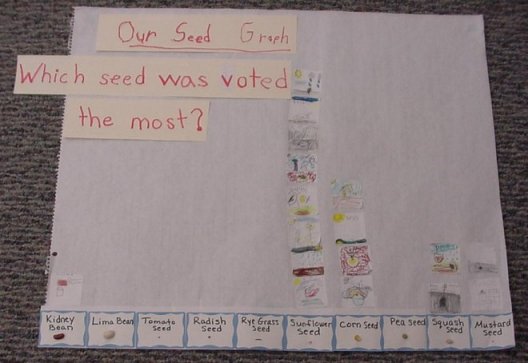 ---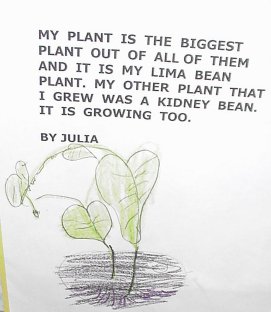 Students used Microsoft Works to type.
Next Page- Kid Pix Illustrations