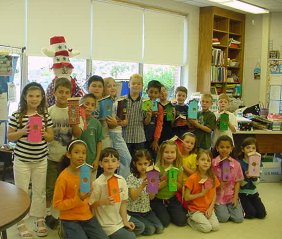 Twenty-five one bedroom apartments available for feathered friends, must know how to fly!
Students decide which cooperative study group topic they are interested in.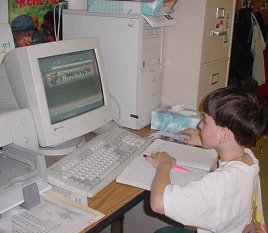 Now the research begins, learning journal is awaiting important facts on student's topic.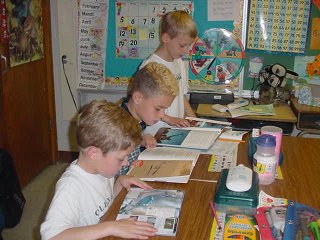 Study groups explore trade books and learn about using indexes.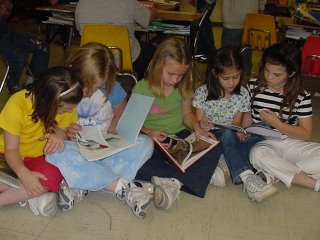 Hmmmmm, so much great information about beaks, feet and feathers!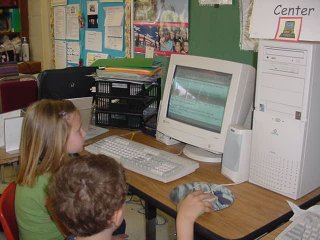 Checking out the World Wide Web led us to a great site called, 'Zoom Birds.'
---
Spring Into Life New York State Standards
ELA Standards
Standard 1: Language for Information and Understanding As speakers and writers, they will use oral and written language that follows the accepted conventions of the English language to acquire, interpret, apply and transmit information.
Standard 3: Language for Critical Analysis and Evaluation As listeners and readers, students will analyze experiences, ideas, information and issues presented by others using a variety of established criteria.
Standard 4: Language for Social Interaction Students will listen, speak, read and write for social interaction. Students will use oral and written language for effective social communication with a wide variety of people.
Mathematics, Science, and Technology
Standard 2: Students will access, generate, process and transfer information using appropriate technologies