Day Eleven
Bats Around the World
We used bat picture cards to practice our mapping skills. The area of each country was marked with a picture of the bat that came from that specific location.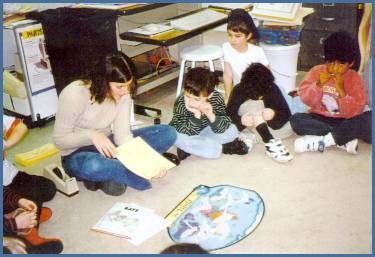 Day Twelve
Bat Finale

We read the story The Bat in the Boot by Annie Cannon. This tale is based on the true story of a real baby bat that is found in a real boot and his exciting rescue! After talking about the story, we completed our K, W, L chart by discussing the things we've learned throughout our bat unit.

Things We've Learned About Bats

Steven- we learned about bats, about what they're called, like frugivory, and all the different names of bats, like the fisherman bat

Benji - we learned the bats are from different countries and that some bats have longer wings

and that some have bigger ears and some use echolocation

Brett S - some bats may look weird but not to themselves because they are the kind of bat the species likes to be

Maddie - bats with big ears have echolocation which helps them swoop down and eat the food

Diana - bats have large ears so they can hear so well

Leo - bats use echolocation, they make the noise and when it's close to something they can find it

Toby - bats look different, they have big noses and small noses and big eyes and small eyes

Greg - we learned where bats were from

Joey A - bats are all different sizes

Brett V -we learned about bumble bee bats and every single kind of bat

Tony - bats can see in the night

Nick- we learned which countries bats came from

Lindsay - we learned about their inside, like their bones

Hanna - some bats use echolocation, some have big ears and some have small

Leah - some bats don't use echolocation and some others use eyes and noses

Laura M - bats are nice and they don't be mean to you

Peter - bats don't live in the bottom of the earth (Antartica)

Sophia - bats eat different foods cause they have different diets and they have sensitive things

attached to find the different food

Cynthia - bats use echolocation

Isabel - all kinds of bats are different

Laura F. - bats don't get in your hair

Joey P. - flying fox bat we learned about

Malachi - some bats use echolocation

Camilla - some bats use echolocation

Bats All Folks!