January, 2006

If you're looking for a place with beautiful white sandy beaches, gourmet restaurants, and fantastic diving, then Provo is for you!

Provo, a nickname for Providenciales is one of the Turks and Caicos islands. It is the 4th largest island in the chain followed by East Caicos, Middle Caicos and North Caicos. Provo is the 3rd largest inhabited island and is located just 39 miles south of the Bahamas.

My husband and I spent five glorious days in this tropical paradise. Our days were quite simple. We woke up to the sounds of the surf and a continental breakfast was delivered to our suite in Le Vele, After breakfast we went to the lobby and waited for the Caicos Adventures bus to take us to the dive boat.

In spite of the windy conditions, the hour boat ride to West Caicos was very comfortable. I tend to get sea sick, but the ride was smooth and I felt great from beginning to end!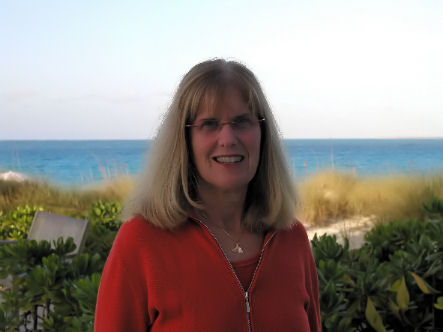 The diving was spectacular and I've dove in some of the most popular dive spots in the world. As you will see in our photographs, the coral is exquisite and there's an abundance of stunning fish.
After a wonderful day of diving we returned to Le Vele and took a long beach walk.
Dinner was a culinary adventure. The restaurants on this island are superb. There were plenty of wonderful vegetarian dishes for me, and my husband enjoyed the seafood.
One evening we went on a cruise with Silver Deep to see glow worms. Only twice per month, the 3rd and 4th night after a full moon, one can experience the luminescent mating display of the glow worm. These sea creatures put on quite a light show!
Our next trip to Provo will probably be between February and early April in order to see the migrating Humpback Whales.