Mrs. Kimmel and Mrs. Kemp collaborated on this project. Mrs. Kimmel found some resources for Mrs. Kemp to use in her classroom. She also worked with the second graders to find books and web sites in the Media Center. During guided reading Mrs. Kemp shared several books on the Wright Brothers. These served as springboards for writing activities. This collaborative project also include Mrs. Rich, the music teacher, Mrs. Young, the computer teacher, and Mrs. Waynick, the fourth grade teacher. Mrs. Kemp helped her students gather information which they could use to prepare a presentation to teach Mrs. Waynick's class. Please visit our web site to see some additional pictures and learn more about how we worked on this unit.
The first activity was the timeline. Every student was given a date they had to investigate, write about and illustrate.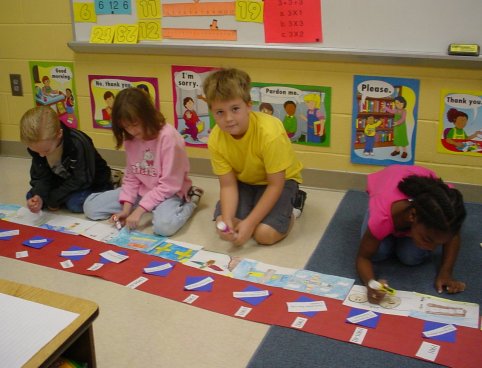 Acrostics with "Wright"
The Wright Brothers watched the birds to learn how to fly.
The Wright Brothers at first were not right.
Wilbur said, "I want to build a printing press."
The Wrights did great things.
They moved to Kitty Hawk NC.
They moved to test their glider.
By Shamyia
We did character analysis of Wilbur and Orville Wright. Students completed individual analyses and then we compiled the information to share with the fourth graders on large cut-outs of the two brothers.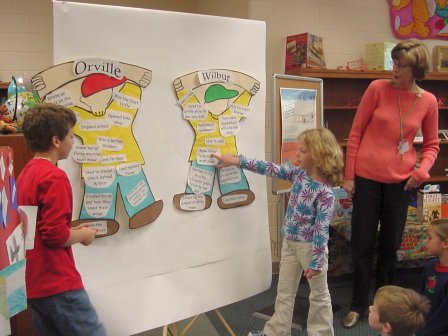 We were inspired to write two verses of a song with Mrs. Kemp. Mrs. Rich, our music teacher, helped us set pitch, rhythm and tune to the verses.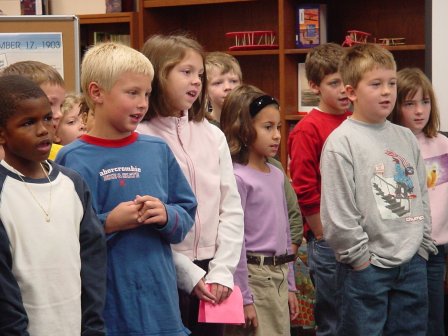 Mrs.Young, our computer teacher, helped us format a web on Kidspiration from facts about the Wright Brothers we learned in class.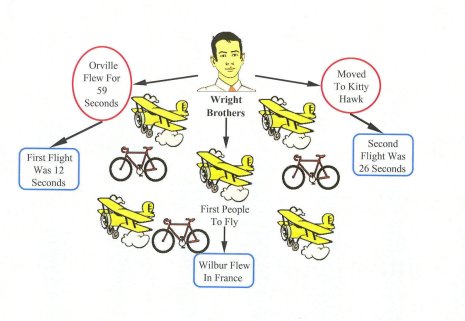 Students wrote a summary of what they had learned about the Wright Brothers on bordered writing paper from abcteach.
Parents of Mrs. Kemp's students were excited about this project. They helped construct planes from meat trays and toothpicks.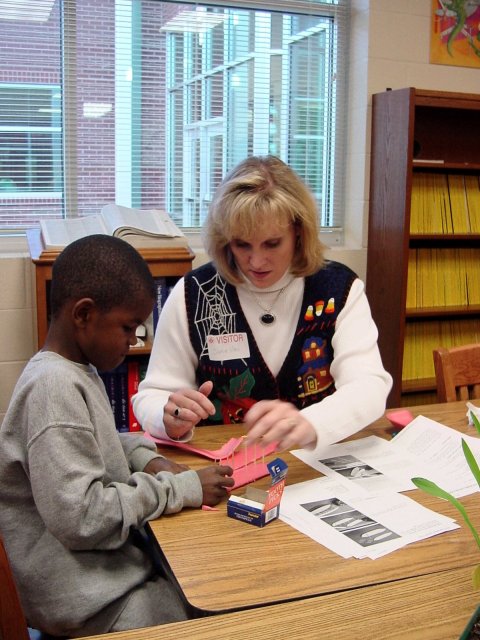 One parent brought his hot air balloon to our school grounds.
At the end of our presentation for Mrs. Waynick's fourth graders, we gave them an assessment test.