The grade 2's enjoyed the experience of creating their own collection of items from the Springfield Convent School garden. They then graphed and analyzed their data.
Here are pictures of our two Grade 2 classes, collecting items for their collections in a paper cone. Please note that in Cape Town South Africa, it is not Autumn, but late Spring at present. We live in the Southern Hemisphere, 33° 55'S, 18°, 22'E.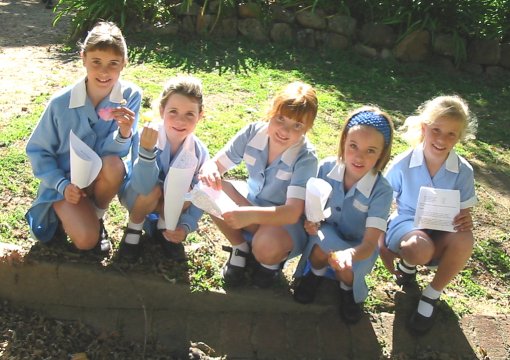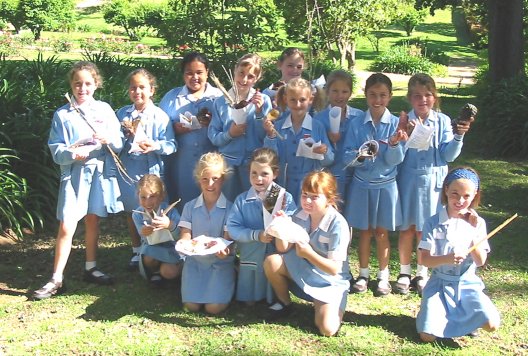 Megan, Julia, Bianca, Emily (and the others) brought their collection into the computer room and after organising and counting the items, they entered their data into an MS Word table. You can download a PDF copy of the table they used here.
Some girls found it easier to sketch out a rough table before they used the computer and the MS Word table.
After the table had been completed, some girls used the Excel wizard to create their graphs. Other groups found the online graphing facility at the National Center to Educational Studies to be easier and clearer.
Once their graphs had been created, some of the advanced group were able (with assistance) to "print screen" and paste their graphs into a Kidspiration template and to complete a sentence about their understanding of values. They enjoyed using the graphics to decorate these Kidspiration templates. You can download a copy of the Kidspiration 2 template they used here.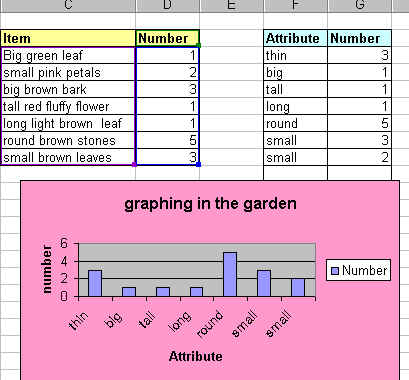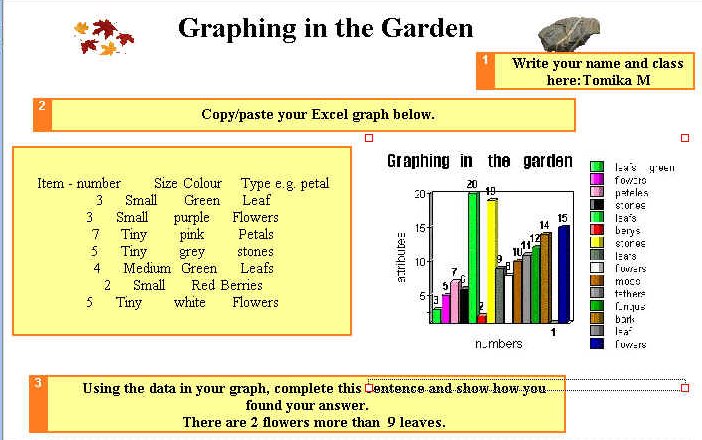 For More Photographs Please Visit Our Web Site