CALLING ALL K-2 TEACHERS
If you like to read bunny stories with your students, you've come to the right place. Kidspired Bunnies is our third collaborative Internet project that combines Kidspiration software and literature. We will be following the same procedure as in Kidspired Tales.
For those of you who already know the drill, you can register right now. We welcome newcomers, so if you haven't been on one of our collaborative Internet projects before you can find information about the project objectives, requirements and how to register.
The firm deadline to send in materials for this project will be on April 30, 2003. We will be accepting 25+ participants from grades K-2.
Happy Reading!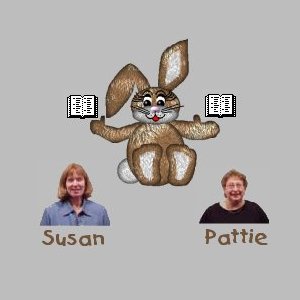 Click on our photos to learn more about us.