Autumn is a beautiful time on Long Island and in celebrating this wonderful project we went on a field trip. Our first stop was Ann Marie's Farm.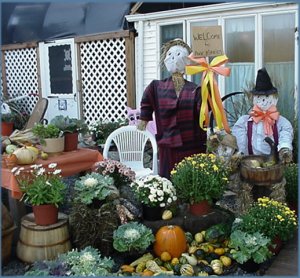 We tasted various apples, ate yummy cookies, saw animals and went in the HAUNTED HOUSE. The weather was beautiful and everybody had a wonderful time.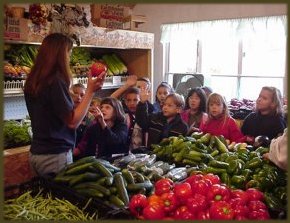 We then went to see Chuck Grodski's beautiful custom bird houses. These houses were on his lawn. It was like an outdoor museum. There were so many wonderful houses to see!
Right next door was B.B.& G.G. Farms. They have a pumpkin patch. We picked pumpkins. It was so much fun.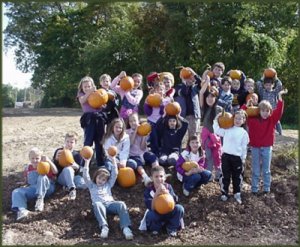 We will paint our pumpkins in art class.
The next day in school we wrote poems about our multi-sensory field trip.