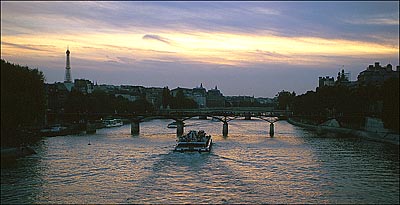 Courtesy of Anthony Alkleiski
Here is the Seine River. It flows through the city of Paris. Long ago this river was the main route of transportation and protection for Paris. There are many beautiful old bridges on this river. If you visit Paris, you can take a boat tour and see old bridges, homes and Paris landmarks.
Many famous artists have painted this river because it is so beautiful. Below are some paintings that you can see in art museums. They are all paintings of the Seine.