February, 2005
My husband David gave me the best Valentine's Day gift one could possibly imagine! I had my choice of spending a few days at any vacation spot in the world. I had no problem coming up with a destination. After my visit to this tropical paradise last year, Los Roques was calling my name. It's top on my list again for 2006.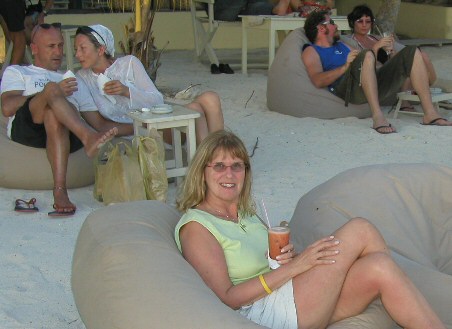 Once again, David did some diving while I spent my time reading, snorkeling and relaxing at the beach. We spent a few days at Posada El Canto de la Ballena and at Macanao Lodge. Both places were wonderful.
Here are some photographs that you are welcome to use for educational purposes.